Protecting the antibiotics we've already got
The issue
While the evolution of antibiotic resistance is natural and inevitable, the inappropriate use of antibiotics in both people and animals can accelerate the process. The more often bacteria are exposed to antibiotics, the higher the chance that they develop resistance. That's why it is so important that we protect the antibiotics we've already got and make sure that only patients who really need antibiotics get them.
No amount of antibiotics will cure a cold, and doctors shouldn't prescribe antibiotics when they're not necessary. The public also have a role: by not demanding antibiotics when they don't need them. The 'appropriate use' of antibiotics is something that pharmaceutical companies are working with national Governments around the world to manage.
In the UK, the industry is working through Public Health England with the NHS to make sure the UK is fulfilling its commitments to protect the antibiotics we've already got.
The solution
We're developing educational programmes for doctors and nurses in primary care and hospitals understand why it's important to prescribe antibiotics appropriately. These are also aimed at undergraduates who'll make up the future NHS workforce. Pharmaceutical companies are supporting public education programs to help people understand more about superbugs.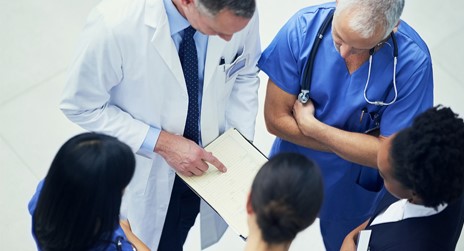 MSD
MSD removed volume-based financial incentives for its specialised UK antibiotic sales team in January 2019.
Alongside fulfilling pre-existing targets on susceptibility testing, the company's antibiotic sales staff are dedicated to the delivery of scientific information, aligned to the principles of antimicrobial stewardship.
MSD also holds meetings and events for healthcare practitioners in the UK – the most recent attracting over 100 delegates and spanning a range of topics from national policy to the role of digital stewardship tools.
Pfizer 
'Superbugs: Join the Fight' is Pfizer's national campaign designed to educate students aged 5 to 14 about the real-world issue of antimicrobial resistance (AMR), whilst exploring practical ways to prevent the spread of infection and tackle the inappropriate use and misuse of antibiotics. The programme uses PSHE curriculum-linked teaching resources that have been made available for free to teachers in the UK. 
Building on the success of the 2018 iteration which saw over 1,500 schools registered, the campaign for 2019 launched with expanded resources, including a vaccines related module. Our bold ambition is to have reached 1 million school children across the UK with these educational materials by the end of 2021.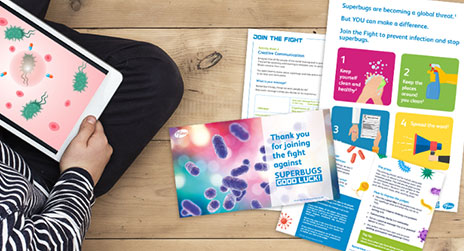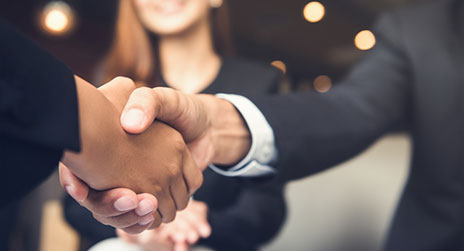 Pfizer
Earlier this year, Pfizer UK announced an important change to how it incentivises its Anti-Infectives field-force as part of its commitment to the fight against Antimicrobial Resistance (AMR). Since April, all sales have been 'de-linked' from its Anti-Infectives (AI) field-force incentives. Field-force colleagues in the UK will now be measured through Management-Based Objectives (MBOs) – focusing on generating access to medicines and promoting the appropriate use of antibiotics.
Last modified: 20 September 2023
Last reviewed: 20 September 2023