Researching and developing new antibiotics
The issue
One of the biggest problem areas in the fight against antimicrobial resistance is the research and development of new antibiotics. The science is hard and there's a problem with the current system for investing in the expensive R&D needed to tackle superbugs that are always evolving.
Antibiotics are not like other medicines, because companies are working to find new medicines that in some cases will only be used when they're really needed against specific bugs. It can take 10 – 12 years and over a £1 billion to develop a new medicine. It requires deep expertise and experts that are committed to this research.
However, it means there's a big question mark over how we fund the research into antibiotics that may only be used rarely over the long-term.
The number of large companies committed to antibiotic research dropped from 18 in 1990 to 4 in 2013. While funding for research has increased the number of potential antibiotics in development since then, we need more; and we need incentives to ensure a sustainable pipeline for the future.  
The solution
The UK is leading the way and has launched a national plan to tackle antimicrobial resistance. The NHS will test a first-of-its-kind 'subscription-style' payment model that will help incentivise companies to develop new antibiotics needed to tackle resistant infections.
We're confident this plan from the Government is going to work, but patients can't afford to wait. Pharmaceutical companies are ready to get started, and the sooner we complete this pilot, the sooner we can apply what we find to other antimicrobials in development.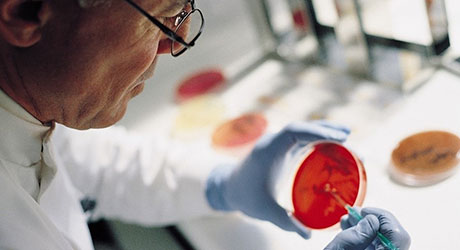 MSD
For several decades, MSD has been committed to discovering and developing new antimicrobial therapies through both its own R&D efforts and collaborations with partners.
The company continues to operate its own antimicrobial discovery unit, and in the last five years alone: has expanded its infectious disease research capacity with a new team based in Cambridge, Massachusetts; entered in to several new collaborations with SMEs; and augmented its pre-existing R&D platform with the acquisition of Cubist Pharmaceuticals for $9.5 billion.
Johnson & Johnson
Drug-resistant tuberculosis (DR-TB) is the leading contributor to AMR-related deaths. Building on its longstanding commitment to tackling DR-TB, Johnson & Johnson launched an international research consortium to discover and develop new TB antibiotics in collaboration with eight European academic and biotechnology partners.
Co-funded by Europe's Innovative Medicines Initiative and Janssen Pharmaceutica N.V., part of the Janssen Pharmaceutical Companies of Johnson & Johnson, the initiative—called RESPIRI-TB—is the first in a series of new collaborations that Johnson & Johnson is undertaking to advance TB research and development, as part of its 10-year initiative to drive progress against TB and combat AMR.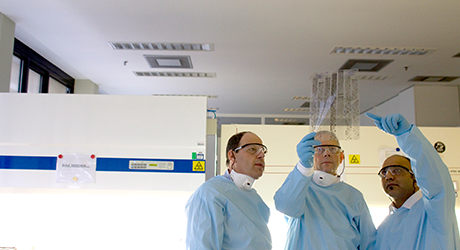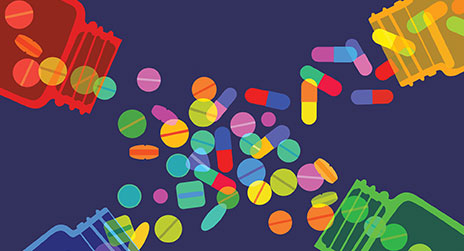 Pfizer
Pfizer has undertaken extensive pioneering research demonstrating it is possible to overcome the challenges around quantifying the additional value elements for antibiotics as laid out in the publications from The Office for Health Economics (OHE) and Policy Research Unit in Economic Evaluation of Health and Care Interventions (EEPRU).
This model captures not only those criteria that are routinely included in HTA (Direct health costs & effects), but also Transmission and Diversity value; through modelling the dynamics of infection and resistance within the wider population with a flexible treatment pathway.
The model has already been widely shared across industry, presented via the ABPI collaboration and discussed with EEPRU. The model has also been submitted for publication.
Last modified: 20 September 2023
Last reviewed: 20 September 2023