The COVID-19 crisis has powerfully demonstrated the strategic importance of the life science sector to the UK's health, security, and to the economy.
Together with the Association of British HealthTech Industries (ABHI), BioIndustry Association (BIA), British Generic Manufacturers Association (BGMA) and the British In Vitro Diagnostic Association (BIVDA), we have put out a call to action on the UK life sciences industry's commitment to fighting COVID-19 and supporting NHS patients.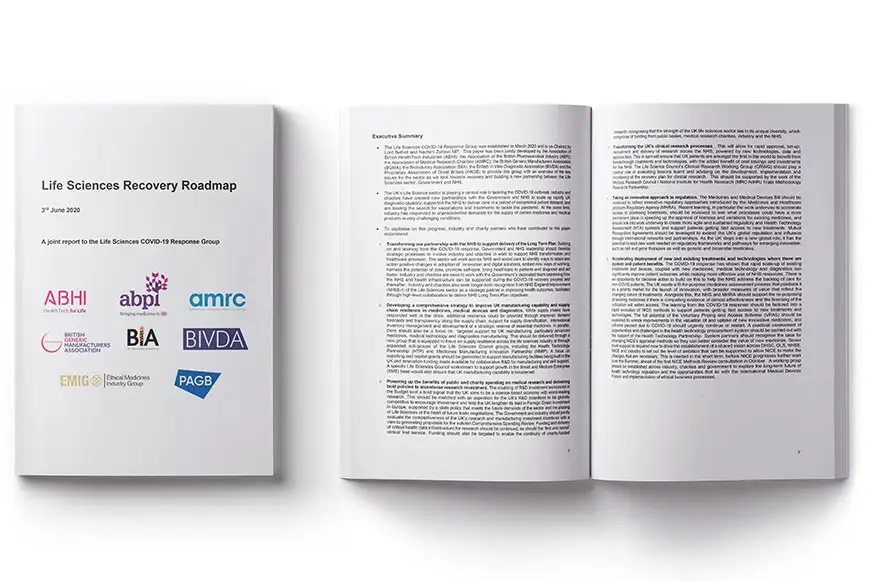 Life Sciences Recovery Roadmap
The Life Sciences industry and charities have played a central role in tackling the COVID-19 pandemic. By creating new partnerships with the Government and NHS the sector has rapidly scaled up UK diagnostic capacity; supported the NHS to deliver care in a period of exceptional patient demand; and are leading the search for vaccinations and treatments to tackle the pandemic.
Last modified: 16 October 2023
Last reviewed: 16 October 2023