If you're unsure if a career in the pharmaceutical industry is for you, work experience is an ideal way to find out.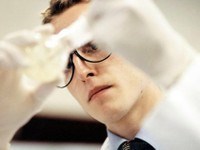 Work experience gives you the chance to see what it's like to work in the industry, and to find out whether it's somewhere you'd like to work. It also gives you a chance to talk to people already in the industry, to find out how they got to where they are, and you may even make some useful contacts for the future. Having work experience on your CV shows employers you have a genuine interest in working in the industry and that you know what you're applying for. 
Use the Pharmaceutical Recruiters​ page to search for companies that offer work experience opportunities. 
14-16
Although work experience is very important, it's often very hard to find relevant placement, especially if you're under 16. The opportunity to carry out a work experience placement is, however, valuable even if it is unrelated to a future career. For example, some pharmaceutical companies offer work experience in office jobs to local students.
16-18
Some pharmaceutical companies may offer one week or two week work experience placements during school holidays for 16-18 year olds. Work experience placements are rarely advertised so you will probably have to contact companies directly. 
Searching the Pharmaceutical Recruiters​ section of this site will help you to find companies in your local area who you can approach.
If you're interested in research and development, CREST awards and Nuffield Bursary research placements are great ways of gaining relevant work experience. Under both schemes you complete a project in industry or at a university normally in the summer between years 12 and 13. By having a project to focus on, you get a better insight into what it's actually like to work in the job. 
More information on these can be found on the following links: 
Thinking ahead to university
Some university courses offer a 'year in industry' (sometimes called a sandwich or industrial placement year) as part of their course. These are invaluable and should be a serious consideration when choosing which university course to take. 
A year in industry is often paid, and assessment of the work carried out during the year may contribute to your Bachelors degree or even form part of a Masters degree. 
Search the Pharmaceutical Recruiters section of this site to find out which employers offer a year in industry or summer placements.
Have a look at our case studies of students on internships or industrial placements for an insight into the life of a student in industry:
Many more examples of what it's like to work in the pharmaceutical industry can be found on our Case studies page. 
If you are unable to undertake a placement year during your university course, taking advantage of the long summer holidays to get relevant work experience is a great idea. 
See how William used his summer to gain relevant work experience:
Paid work 
An evening or weekend job also counts as work experience and can sometimes also give an insight into careers in science. A job in a pharmacy, for example, would be relevant to anyone interested in a medically related career. However having any work experience shows an employer that you know what it's like to be employed and gives you something outside of school to talk about on your CV and at interview. 
Last modified: 20 September 2023
Last reviewed: 20 September 2023