Colette Goldrick
Executive Director, Corporate Affairs and Strategy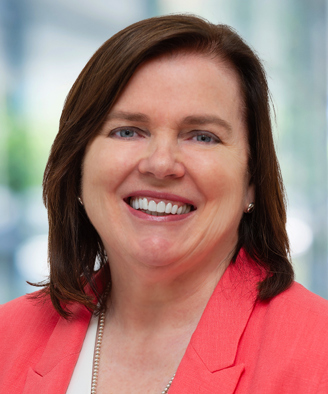 Colette Goldrick is the Executive Director, Corporate Affairs and Strategy. Her team oversees the ABPI's Government Affairs, Communications and Reputation work across the UK.
Colette initially joined the ABPI as Director for Northern Ireland in 2012, having returned to her native Northern Ireland following more than two decades of national and international leadership positions in Pfizer, Centrica and GSK. Concurrent with her ABPI role, she served as a non-executive director for the Department of the Economy arm's length body Tourism Northern Ireland between 2013-2016.
In 2016, she took on ABPI responsibility for engagement with the NHS in England, leading a team responsible for facilitating NHS and industry partnerships to improve patient outcomes.
Prior to joining the ABPI, Colette was Head of European Public Affairs and Policy for Pfizer Inc. During her nine years at Pfizer, her experience spanned industry issues ranging from acquisitions, access and productivity to PPRS, trust and value.
During this time, she also served on the Trust Board of the ABPI, helping to build a strategy to enhance the industry's reputation through changing business practices and improving stakeholder engagement. She established the Pfizer UK Foundation, donating £1 million annually to community and charitable groups engaged in reducing health inequalities. She also served on Pfizer's Governance Committee, introducing and administering improvements to the company's governance standards.
Between 1998–2001, Colette was Communications Director for Centrica plc, the parent company of British Gas.
Prior to Centrica, she spent eight years in a range of increasingly senior marketing, sales and corporate affairs roles at GSK (then Glaxo Wellcome), having joined the company's prestigious graduate trainee scheme in 1990. In her last two years at Glaxo, she was UK Head of Communications.
Colette holds an International Leadership Diploma from INSEAD Paris, and a First Class Honours International Business Degree from Queens University Belfast.
She was named Communicator of the Year in 2008 by Communiqué magazine.
Last modified: 20 March 2023
Last reviewed: 20 March 2023