Head of Drug Safety and Local Safety Officer
Head of Drug Safety and Local Safety Officer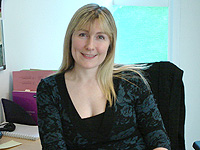 Maxine
Head of Drug Safety and Local Safety Officer
I have progressed through several roles, starting as a Drug Safety Scientist to my current role. Along the way I have completed a post graduate diploma and many pharmacovigilance development courses. Maxine
So, what do you do?
I work within a pharmacovigilance, or PV, team for a global pharmaceutical company. Pharmacovigilance is the process of collecting and analysing information from healthcare providers and patients on the side effects (also called adverse events) of medications. This is to ensure that drugs on the market are safe for patients and to identify new hazards associated with the medication.
I am responsible for ensuring that there is an appropriate process in place to collect details of adverse events and pregnancies which occur in patients receiving the company's pharmaceutical products. This ensures that data collected allows the company to continually assess the risk versus benefit.
The company also has to comply with the pharmacovigilance legislation and the conditions which are placed upon companies when a pharmaceutical product is undergoing clinical trial testing or when it obtains a product license.
What does your typical day involve?
Each day is very different and usually brings new challenges and opportunities to use different skills. It is for that reason, that I find working in PV interesting. 
On a daily basis, I am responsible for the oversight and workload management of the local drug safety team to ensure that internal and external regulator timelines are met. This involves ensuring that all adverse event reports we receive from healthcare professionals, patients, clinical trial investigators and regulators are assessed, recorded, followed up and reported to the relevant health authorities all within very tightly defined time lines.
As well as case processing, I am also responsible for shaping the PV strategy of the local operating company and continually promote awareness of PV and the importance of collecting medicine safety data to my colleagues. 
I also have a very active role in reviewing and providing PV expertise to my colleagues for any company activities which are planned which may generate adverse event data. I am also involved in many training activities with both internal and external business partners.  
Do you work mostly on your own or as part of team?
As with a lot of roles, mine requires a bit of both. The day-to-day processes of PV often require co-ordination of tasks performed by many individuals, so it is essential to work as a team. I work very closely with my local team and also my European and global colleagues. 
At other times, when I am working on projects or during strategic planning, I will work alone.
How long have you been in your current role?
Eighteen months but I have been in the pharmacovigilance department within the same company for nine years.
What qualifications and experience do you have?
I have A-levels in Combined Science, General Studies, English and Film Studies and two AS levels in Sociology and Psychology which allowed me to go on to study Business Studies and Biology at Keele University. 
I later went on to obtain a post graduate diploma in Life Sciences through the Open University and I am currently studying for an MSc in Pharmacovigilance at the University of Hertfordshire.
When and why did you decide on a career in the pharmaceutical industry?
To be honest, I fell into PV by accident. I had graduated from university and initially worked for a marketing agency. After two years I decided that I would prefer a career where I could use my scientific knowledge and I stumbled across a job advertisement for a Drug Safety Assistant at a local career office. 
When I went to the interview and discovered a bit more about PV, I was excited at the prospect of having a job that in some way would help play a role in developing and delivering medicines to patients.
How has your career developed since you left university?
Since I left university and joined the pharmaceutical industry within PV, I have been lucky to have many opportunities to develop my career along with my skills set and education. 
Over the past nine years, I have progressed through several roles in my current company starting as a Drug Safety Scientist moving to Senior Drug Safety Scientist then to Drug Safety Manager and then to my current role as Head of Drug Safety & Local Safety Officer. Along the way I have completed a post graduate diploma, a leadership development programme and many pharmacovigilance development courses alongside several opportunities to develop my soft skills.
Do you think additional qualifications or experience would be an advantage for someone entering the industry now? What might be valuable?
I think additional qualifications and skills is always an advantage. There are always large numbers of applicants for jobs and any additional skills or experience that you have can help differentiate yourself from other candidates. 
Work placements are particularly valuable as they help develop professional skills which may not be gained through education alone. Voluntary work or charity work is also a nice addition to a CV. 
Specific PV courses are available and can help someone entering the industry but these are not essential. Having a good understanding of the basics of PV however will always go down well during an interview.
What is it like socially where you work?
The team I work in operate on a "work hard, play hard" type philosophy. PV is very much time driven so there is often a need to go the extra mile and work extra hours to get all of the work completed within the required timelines. It is therefore important that the team works well together and enjoys being together. 
We find humour often gets us through, along with plenty of cakes and sweet things. We often arrange social outings to the cinema to watch a film or take in a meal at a local restaurant. We have also participated as a team in charity events such as running a 10km run for cancer research.
The company also has an onsite gym and a sport and social club who organise activities such as paintballing.
What are you most proud of in your career? 
I am striving constantly to achieve better things in my career and being promoted to my current role was a great achievement for me personally, with (hopefully) completion of my MSc in Pharmacovigilance being next on the list. 
However, the proudest moments for me came recently when I attended a patient presentation given by someone who had seen great benefits from one of our company drugs in his fight against terminal cancer. Knowing I had a part (albeit a small one) in getting that drug to market and impacting someone's life made me proud to have taken a career in pharmacovigilance.
What possibilities are there for your career in the future? 
There are numerous possibilities especially in a global organisation. One thing is certain; I will continue to work in PV whether that is at the local, European, or global level because I really enjoy the fact that each day brings something different. 
There is also the possibility of moving from operational PV to working in PV auditing where you are responsible for reviewing companies' processes in action and assessing whether there are sufficient procedures in place to satisfy PV requirements.
What do you think are the most important skills for someone in your role to have?
There are numerous important skills that would help someone in PV but time management, attention to detail, organisation skills and the ability to be flexible in terms of workload management are key skills.
What one piece of advice would you give to someone seeking a career in the pharmaceutical industry?
The pharmaceutical industry is full of opportunities and my one piece of advice is to always challenge where you are, what skills you have and where you want to go next. Your career is in your own hands and will be a product of the future opportunities you make for yourself.
Last modified: 20 September 2023
Last reviewed: 20 September 2023