Clinical Quality Assurance Advisor
Clinical Quality Assurance Advisor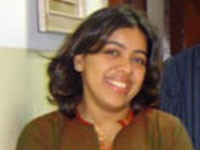 Sameera
Clinical Quality Assurance Advisor
During my career I have had a number of roles in contract research organisations and pharmaceutical companies in India and the UK. Sameera
So, what do you do?
I work as a Principal Advisor in the Department of Clinical Quality Assurance. My role is to conduct assessments of Investigator Sites, Clinical Research Organisations (CROs), my company's Medical Departments, 'For Cause' assessments to ensure compliance to Standard Operating Procedures (SOPs), local regulatory requirements and Good Clinical Practices.
What does your typical day involve?
About 40% of my time every month is spent in travel locally and internationally to sites in order to conduct assessments.
Prior to any assessment, my time is spent preparing for the upcoming visit and upon my return, my time is spent in writing a report of my assessment and conducting feedback meetings with the relevant audience.
Preparation for an Investigator Site Assessment includes understanding the Study Protocol and other study documents, conducting interviews either face to face or remotely with the assessee, understanding the SOPs that are applicable for conduct of the study and reviewing various databases that are used in the study.
Do you work mostly on your own or as part of team?
I work as part of a team. My team is based at different locations within the UK and USA. Based on the nature and type of assessment being conducted, I would either conduct the assessment on my own or would be accompanied by a colleague within the department.
How long have you been in your current role?
I have been in my current role since June 2011. However, I have been working in the clinical research field since 2004.
What qualifications and experience do you have?
I completed my Bachelors with an Honour's degree in Life Sciences and Biochemistry from St Xavier's College, Mumbai University. Subsequently, I completed my Master's in Biochemistry from Seth G S Medical College & KEM Hospital, Mumbai University. 
When and why did you decide on a career in the Pharmaceutical Industry?
When I completed my Masters in Biochemistry in 2004, the options were either pursuing a laboratory based role in academia or alternatively an industry based role. Having a specific interest in drug development and correlation of my scientific background into something tangible, I opted for a career in clinical research in the pharmaceutical industry.
How has your career developed since you left university?
I began my career with an Indian CRO in 2004 as a Clinical Trial Assistant (CTA) within Clinical Operations. My role as a CTA was office based and I was responsible for documentation, filing and provided support to my field based colleagues.
I moved on to being a Clinical Research Associate (CRA) or a Clinical Study Monitor. As a CRA, I travelled to hospitals, clinics, Institutions where clinical trials were being conducted and monitored the trials to ensure that the study was being conducted in compliance to the protocol, ICH-GCP Guidelines (International Conference on Harmonisation – Good Clinical Practice) and local regulatory requirements. Subsequently, I assumed the role of a Project Manager and managed international clinical trials that were being conducted globally.
Having spent the early years of my career in a CRO, I decided to gain experience in clinical research with a sponsor and joined a pharmaceutical company as a Global Feasibility Manager, a role which again helped me personally, as it was more strategic than operational. I was part of a team responsible for placement of studies globally based on disease prevalence, standard of care practised in that region and the company's intent to market the medicine in that region. My work also involved interacting with global and regional heads and providing a well informed recommendation on which markets were the best fit for the medicine under investigation.
My hands-on experience over seven years in different roles in clinical research provided me with the confidence and motivation to pursue a role in clinical quality assurance as an auditor.
Do you think additional qualifications or experience would be an advantage for someone entering the industry now?
Yes, additional qualifications would certainly offer an advantage, but are  not mandatory. A variety of courses are available (frequently organised by professional organisations) depending on which part of the industry someone is choosing to enter.
There are numerous introductory courses available in clinical research which familiarise candidates with the conduct of clinical trials as well as the relevant guidelines and regulations. BARQA (British Association of Research Quality Assurance) offer a Master's course and various certification courses that are open to all interested in Good Laboratory, Clinical and Manufacturing Practices. Such courses provide candidates with a good foundation in how industry operates, in addition to giving them to opportunity to network with professionals already in the industry and learn from their vast experience.
What is it like socially where you work?
The best part about doing this job is that I can strike a good work-life balance. A typical working day begins at 8.30am and ends by 4.30pm. We are a close knit team and at times go out for a meal or other social event together.
What are you most proud of in your career? 
It has been a real privilege and an enriching experience to have had the breadth of experience and opportunity to work across various departments within the CRO as well as sponsoring pharmaceutical companies.
What possibilities are there for your career in the future?
In the short term, I am keen to develop my skills and experience in clinical quality assurance. Longer term, industry and professional organisations both offer plenty of training and mentoring opportunities to advance my career within this function by undertaking responsibilities for new regions and therapy areas or even to pursue further into other roles of quality assurance.
What do you think are the most important skills for someone in your role to have?
The most important skills for someone in my role are the need to have a keen eye for detail, good understanding of ICG–GCP and local regulatory requirements. It is an added advantage if you are disciplined, organised and open minded at your approach to work.
What one piece of advice would you give to someone seeking a career in the pharmaceutical industry?
If you want to make a difference to patients who have limited or no access to drugs, patients with orphan diseases that have no defined treatment, come and join the pharmaceutical industry.
It is a dynamic and fast growing industry with great potential and careers in any role within the industry are hugely rewarding. 
Last modified: 20 September 2023
Last reviewed: 20 September 2023