Innovative Medicines Fund (IMF)
Innovative Medicines Fund (IMF)
The Innovative Medicines Fund is a proposed £340 million fund, which will extend the existing Cancer Drugs Fund (CDF). ABPI welcome the potential for the IMF to support faster and earlier patient access to medicines, including those that need further data to be collected to address uncertainty in their evidence base.  
However, we strongly believe there is an opportunity for the IMF to be more ambitious than presently proposed. If taken forward in the right way, the IMF can help provide sustainable earlier access to new medicines, whilst enabling the UK to become a leader in adopting novel reimbursement and payment mechanisms that benefit patients and the NHS.   
You can read our response to the consultation.
Briefing on the Innovative Medicines Fund
The IMF will expand coverage to other innovative medicines, including those for rare conditions and smaller patient populations.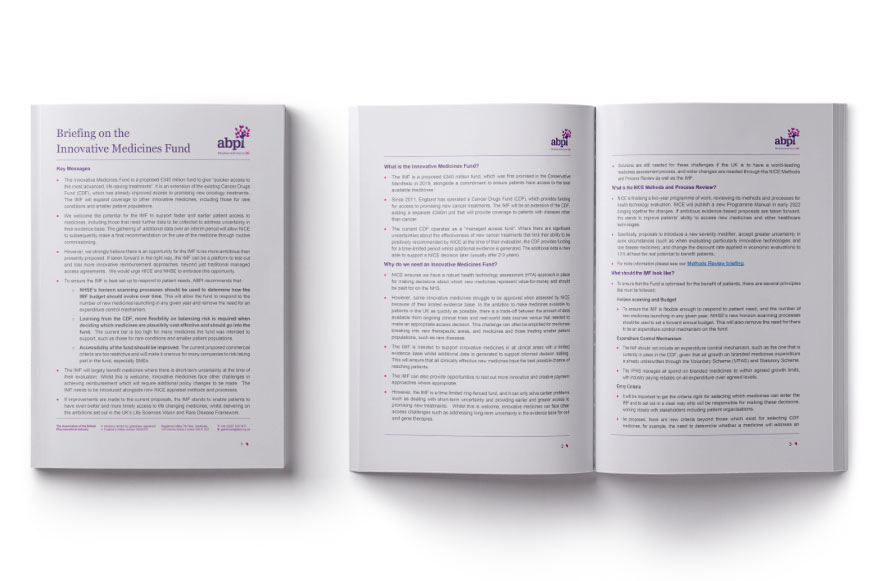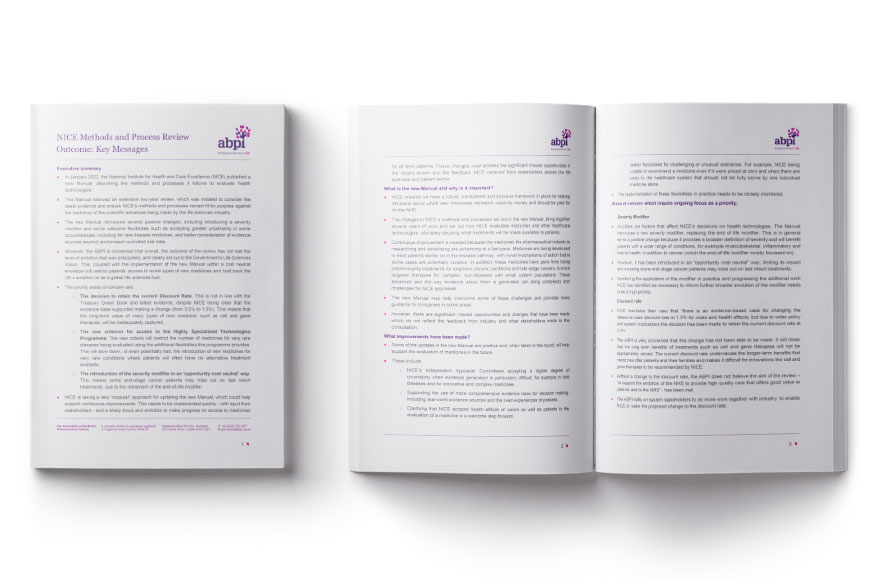 NICE Methods and Process Review
It is also important that the IMF is delivered alongside wider improvements to NICE's Methods and Processes. 
Last modified: 20 September 2023
Last reviewed: 20 September 2023