Fraser of Allander Institute - The economic contribution of the Pharmaceuticals Sector in Scotland - February 2023
Fraser of Allander Institute - The economic contribution of the Pharmaceuticals Sector in Scotland - February 2023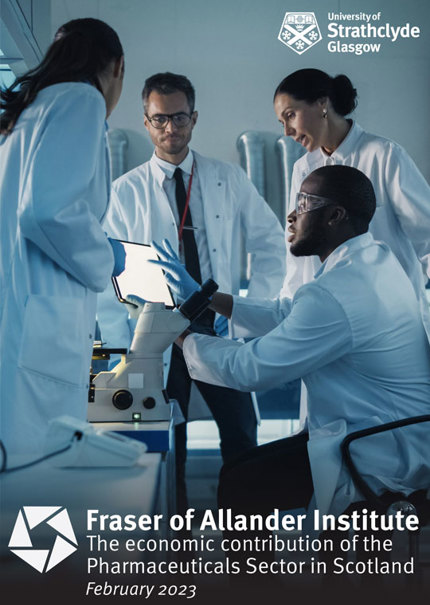 The pharmaceuticals sector is a significant contributor to the Scottish economy and a key player in Scotland's life sciences sector.
In this report, we use our detailed model of the Scottish economy to quantify the economic impact and wider spill-over effects of Scotland's Manufacturing of Pharmaceuticals sector.
This report also includes analysis that considers a broader group of pharmaceutical contributors, which is most representative of ABPI members, that we call the 'Wider Pharmaceuticals sector'.
Additionally, this report models the impact of the Life Sciences sector – a Scottish Government 'Growth Sector'.
This report goes beyond economic impact assessment, highlighting the sector's wider impact on the Scottish economy.
Last modified: 16 October 2023
Last reviewed: 16 October 2023