Reflections from the Patient Advisory Council
Reflections from the Patient Advisory Council
03 May 2023
Posted in Blog
by Press Office
Emily Reuben, CEO and co-founder of Duchenne UK and member of the ABPI's Patient Advisory Council from September 2021 to March 2023, reflects on her time as part of the Council.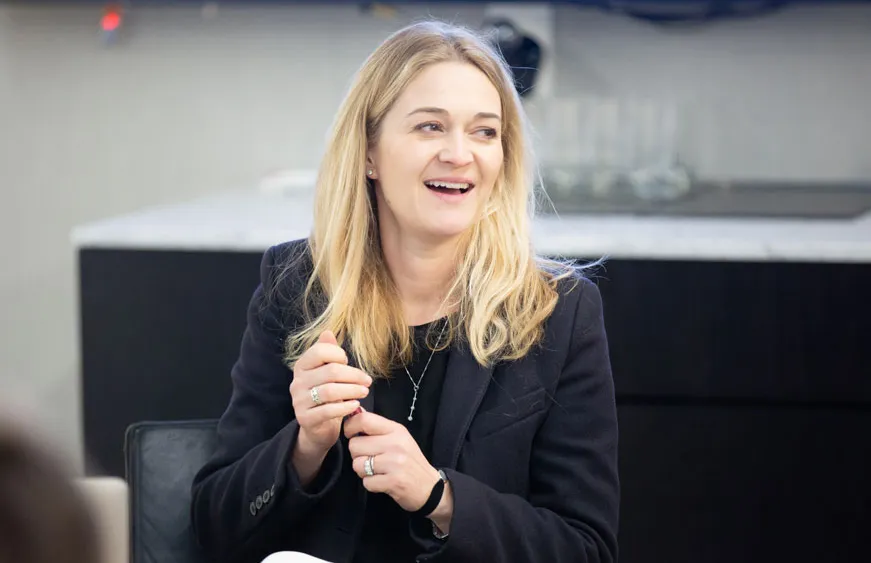 When I established Duchenne UK with my co-founder, Alex Johnson, we set out with one clear aim: to find a cure for the cruel and debilitating disease affecting our sons, Eli and Jack. It was the start of a journey neither of us could have predicted.
Duchenne muscular dystrophy (DMD) is the most common and severe form of muscular dystrophy, affecting mostly males. Around 100 boys are born with the condition every year in the UK, but life expectancy is under 30 years.
The challenges are enormous, but we haven't let that deter us. When we learned that DMD clinical trials and studies were often turned away from the UK due to lack of capacity, we launched the DMD Hub. Since its launch, hundreds of boys are now taking part in research across the country. When we discovered companies had to reinvent the wheel every time they went through a Health Technology Assessment for a DMD treatment, we brought all the relevant parties together to collaborate in an international initiative called Project HERCULES. When our community told us of the postcode lottery for treatment, we founded DMD Care UK to ensure the best standards of care are recognised and proliferated around the UK.
At each step, we've only achieved success by seeking out collaborations with every part of the chain which will eventually deliver the treatments our sons need; the scientists in the labs, the doctors in the clinics, the regulators in their offices. And of course one of the most important parts of that chain; industry.
It is vital that patient voices are heard at all the links in that chain. Patients are the ones who live their condition, and they know what works and what does not. It is important to listen to those experiences and to incorporate their feedback into the development.
It has become popular for organisations to say they want to listen to the patient voice, but it's still rare to see it in action. So when I learned that the ABPI was seeking members for its new Patient Advisory Council, I did not want to let the opportunity to help set its direction pass.
The ABPI already had (and still has) its Patient Organisation Forum (POF), which I had been a member of for some time, but with the Council the ABPI promised to bring the patient voice even closer to leadership decision-making. It is an ambition I approve of, and which I wish more organisations would emulate.
During my time on the Council, we presented directly to the ABPI Board, outlining our priorities and our views on strategy. This ranged from fair pay for patients' time, to the use of health data, and the Voluntary Pricing and Access Scheme negotiations. It was a very illuminating experience, and one that helped me better understand the role industry plays, and how they can interact productively with patients.
I am committed to working with industry to develop new treatments and therapies for DMD. I believe that by working together, we can make a real difference in the lives of people with DMD and their families.
But there is another aspect of collaboration which I have not yet mentioned – how patient organisations in different disease areas can team up to achieve more. The Council gives a valuable chance for individuals who otherwise may have not met to discover common problems, share success, and join together to amplify their voices.
Duchenne UK is committed to enhancing the patient voice. We believe that patients should be at the heart of decision-making, and we are working to ensure that their voices are heard while working to raise awareness of DMD and to fund research into new treatments and therapies.
I am excited to see what the future holds for this collaboration between patients and industry. We have a lot of work to do, but I am confident that we can make a difference. I am thankful to the ABPI for the opportunity to serve on their Council, and I wish the ABPI and the Council all the best in the future.
Last modified: 20 September 2023
Last reviewed: 20 September 2023