Public Relations Executive
Public Relations Executive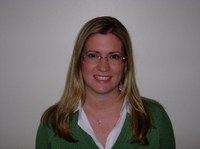 Olivia
Public Relations Executive
In pharmaceutical PR every day is completely different and sometimes can be completely unexpected! Olivia
So, what do you do?
I currently work in the communications team of a pharmaceutical company as a Public Relations Executive, working in the disease areas of hepatitis and oncology.
What does your typical day involve?
In pharmaceutical PR each day is completely different and sometimes can be completely unexpected!  For example, a major healthcare story can break in the morning – so we have to react to as quickly as possible and reply to questioning journalists with informed statements.
On days with no (or limited!) unexpected developments, there are a wide range of activities I am involved with: meetings with the marketing teams to update them on the progress on our various PR activities, teleconferences throughout the day with PR agencies to discuss project progress and next steps, meetings with the medical team to get documents approved and signed off, and on top of this I also write media materials. I also get to travel abroad a lot, so at least once a month I am at a medical congress or a global meeting.
Do you work mostly on your own or as part of team?
We have a large communications team and we all work very closely together as an integrated team. I also work with PR agencies and marketing teams, as well as senior management teams.
How has your career developed since you entered the industry?
When I left university five years ago, I joined a PR agency.  I started out doing unpaid work experience for four weeks, then immediately afterwards I was offered a permanent job.  At first I worked on UK pharmaceutical and pro-bono accounts for about a year, and then I moved onto the global pharmaceutical accounts, which included work in cardiovascular disease and neurology.
However after a few years it became apparent that, as much as I enjoyed global communications, I wanted to focus my energies back onto UK public relations.  I also was keen to experience what it was like 'client-side' at a large pharmaceutical company with an exciting portfolio, so I moved to my current company just over 18 months ago.
Why, and when, did you decide on a career in the pharmaceutical industry?
I had done some temp work during university in a healthcare PR firm - so knew it was something that interested me.  Also, having lived with student doctors throughout university, I had gained a bit of knowledge of the medical world, and whilst not wanting to become a doctor myself, I loved the science and human interest aspects of healthcare.
What qualifications and experience do you have?
My degree was an MSci in Geology!  Which everyone finds very surprising, especially clinicians!
What is it like socially where you work?
The company I work for is an extremely social place to work and everyone gets on incredibly well. I very much enjoy the working atmosphere here – as, whilst everyone works very hard, there is a fun aspect in the office which makes coming into work each day very pleasurable.
What are you most proud of in your career?
I am very proud of a lot of the things I have achieved in my career, especially in regard to successful media events and campaigns.
However, what I am proud of most recently is a presentation I gave to an audience of over 200 people about the important role of PR and managing reputation in the pharmaceutical industry. The audience were a division of the company who were not directly involved in what we do, so did not fully understand the purpose and benefit of having PR in the pharmaceutical industry. The presentation was a great success, and many individuals feedback that it really helped them see why managing communications is so important and why we have PR in our industry.  I felt extremely proud that I had raised awareness of the essential function the communications team has within the company and that people were fully bought into our role.
What possibilities are there for your career in the future?
There are many possibilities for my future career – including going back to work for a PR agency, moving to the company HQ in Switzerland, moving to an affiliate office (e.g. Australia), working for a charity organisation….there really is a lot of scope in terms of career progression in healthcare PR once you have some experience under your belt.
What do you think are the most important skills for someone in your role to have?
From a personal point of view, the most important part of public relations is having a positive and friendly manner, being hard-working and enthusiastic, being organised and having an ability to write creatively.
In terms of pharmaceutical PR in particular, you need to have a real passion for healthcare - as ultimately the work you do can make a difference and positively effect people's lives.
Being in PR also means you are always 'front facing', so need to be able to communicate clearly with people and be able to get your point of view across. Confidence is absolutely vital.
What one piece of advice would you give to someone seeking a career in the pharmaceutical industry?
For someone interested in pharmaceutical PR, I would recommend work experience in a PR agency – as this offers you insight into actual work that is carried out, as well as the running of pharmaceutical accounts.
Last modified: 20 September 2023
Last reviewed: 20 September 2023