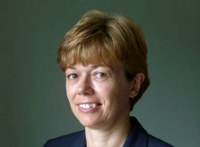 Linda
Senior Medical Writer
I was not aware of medical writing as a career until I saw a job advertisement – then I immediately knew it was something I would enjoy. Linda
So, what do you do?
I am a Senior Medical Writer in a contract research organisation (CRO).
What does your typical day involve?
I am working on a number of projects at any one time so my days vary. I may have a meeting with a pharmaceutical company client that I am writing a document for, or I may be rushing to meet the deadline for finishing a clinical study report.
How long have you been in your current role?
Five years as a medical writer.
How has your career developed since you entered the industry?
There is a huge range of document types that a medical writer can be faced with, so there is always something new to learn. I now work on the complex submission documents which are sent to regulatory authorities to gain approval for a new drug, and also coach newer writers.
Why did you decide on a career in the pharmaceutical industry?
The pharmaceutical industry is an exciting place, where is it is a race to get new breakthrough drugs to the market, and share prices can rise or fall on the results of a single clinical study. Ultimately the industry provides effective treatments to millions of patients and it is an industry I am proud to work for.
I was not aware of medical writing as a career until I saw a job advertisement – then I immediately knew it was something I would enjoy.
What qualifications and experience did you have when you entered the industry?
I studied Physiology at Sheffield University and have a PhD in gastric motility. I then spent seven years as a science writer in the tobacco industry.
Do you think additional qualifications or experience would be an advantage for someone entering the industry now? What might be valuable?
Most writers come from a science background, most commonly with a degree in a biological science. Additional qualifications are not a substitute for good writing skills and attention to detail. Many employers use a writing test as part of their interview process and can immediately spot someone with the potential to be a good medical writer.
Do you work mostly on your own or as part of team?
We often work as a team on large projects, or to check each other's work. Our 18 writers are spread in teams around the globe so there is always someone available by telephone or email to help out or answer questions.
What is it like socially where you work?
We have an active social club at my office where you can meet people from all the difference departments involved in running clinical trials.
What are you most proud of in your career?
Recently a new drug was approved for use and I had worked on the submission documents that were sent to the regulatory authorities. It may have been a minor role in the huge effort to get a new drug to market but it was still an important contribution.
What possibilities are there for your career in the future?
Many writers progress into a managerial role or use their experience to focus on more complex documents.
What do you think are the most important skills for someone in your role to have?
A writer needs to be inquisitive enough to find out what the study results really mean and creative in the way they present those results. A writer also needs organisational skills to juggle multiple projects and meet tight deadlines, the patience to pay attention to detail, and good word processing skills.
What one piece of advice would you give to someone seeking a career in the pharmaceutical industry?
Don't only consider the major pharmaceutical companies; many companies contract out their writing work to CROs and medical communication agencies.
Last modified: 20 September 2023
Last reviewed: 20 September 2023