Industrial Placement (Regulatory Policy)
Industrial Placement (Regulatory Policy)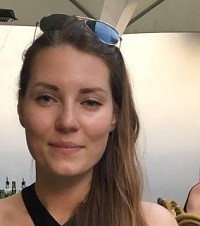 Helena
Regulatory Policy Industrial Trainee
I have much firmer career plans now that I have completed a placement year, and working in a large organisation has opened my eyes to the breadth of roles that are available in the pharmaceutical industry. Helena
What are you doing during your p​lacement?
I work in regulatory affairs at a large pharmaceutical company, specifically within regulatory policy in European and emerging markets. This f​​ollows a cycle of assessing the impact of regulation to the business and wider industry; developing policy positions on the change; and advocating the position externally. This activity focuses on regulatory policy topics, and priorities can change over time as the regulatory environment evolves.
What does your typical​​​ day involve?
I work with colleagues across the business in developing organisational comments on draft regulation and guidance which has been released for public consultation; this is a cornerstone of our activity. There is a lot of collaboration with colleagues across the industry as part of working groups within industry associations, which usually focus on specific policy areas. I also work on undertaking periodic updates of a suite of internal regulatory policy tools, which focus on both regions and policy topics areas. Day-to-day there are lots of meetings, and there are learning and training opportunities to take advantage of too.
Why did you decide to t​ake a placement in the pharmaceutical industry?
I wanted to pursue a career in the life sciences area without spending my days in a lab, which is why the pharmaceutical industry was so appealing. The placement gives the opportunity to maintain and expand my knowledge and interest in pharmacology and health, whilst applying this in unique ways in an office-based environment.
What opportunities h​ave you had, during the placement to find out about working in the pharmaceutical industry?
The greatest advantage to my role has been engaging with colleagues from many functions across the business, and external colleagues. Speaking to these individuals about their routes into regulatory affairs has demonstrated that the breadth of backgrounds which contribute to such a productive working environment. There are lots of learning and networking opportunities in the company, and I have been able to reach out to speak to individual colleagues to discuss their career and think about my future options. I attended an external careers event for regulatory professionals which was an invaluable networking experience.
What qualifications ​​and other experience of working in science do you have? 
I have A Levels in Biology, Chemistry and Geography; and an AS Level in Physics. My degree in Natural Sciences, particularly as a pharmacology major, has supported some areas of work where there is a greater level of background knowledge needed.
​Do you think it will b​​​e easier to find a job with an industrial placement on your CV?
Whilst the subject matter knowledge is an important part of my daily work as a placement student, I feel that the soft skills I've developed will give me the confidence in applying for graduate programmes and other roles. Doing a placement year is a great introduction to working life, and allows you to explore and make early mistakes in a supportive environment.
Has the placement influenced you​​r thoughts on your future career? 
I have much firmer career plans now that I have completed a placement year, and working in a large organisation has opened my eyes to the breadth of roles that are available in the pharmaceutical industry. I would like to continue in regulatory affairs or policy, either within a pharmaceutical company or in a public health focussed role.
Socially, what ha​s the year been like?
During the year I lived at home, so I spent most of my free time as a member of my old sports clubs and spending time with school friends. There were quite a few other industrial students at the site, and many of them lived together so the social atmosphere was good.
What advice would you give to stude​​nts considering doing a placement in the pharmaceutical industry?
Make the most of the knowledge of others around you, as you can learn a lot from them and ask questions about their career. Any role will give a great introduction to the industry, and soft skills are often the most important outcome of the year.