MISG New Technologies Forum Report on Umbrella/Basket Protocols
MISG New Technologies Forum Report on Umbrella/Basket Protocols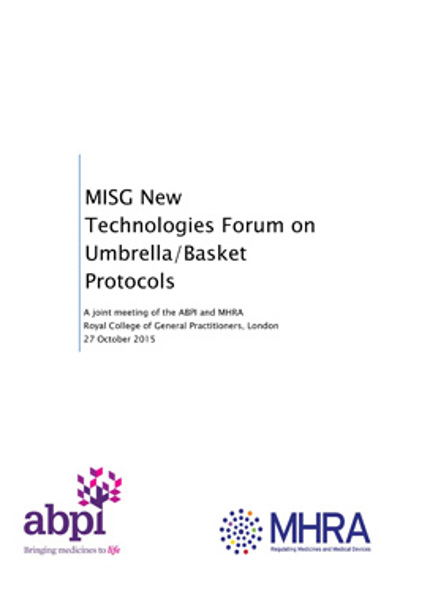 The Forum meeting on 27th October 2015 was convened to explore the challenges that surround the use of Umbrella/Basket protocols.
Umbrella and basket protocols play a key role in the development of stratified medicines, but the delivery and regulatory use of these complex trials raises a number of challenges.
This meeting examined current and prospective industry and academic use of umbrella and basket protocols alongside perspectives from key regulatory agencies.
TAGS
Ministerial Industrial Strategy Group (MISG)
Last modified: 20 September 2023
Last reviewed: 20 September 2023