Code of Practice for the Pharmaceutical Industry 2021
Code of Practice for the Pharmaceutical Industry 2021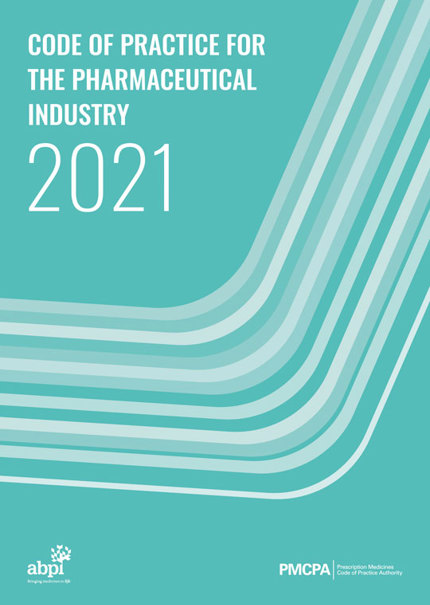 The pharmaceutical industry in the United Kingdom is committed to benefiting patients by operating in a professional, ethical and transparent manner to ensure the appropriate use of medicines and support the provision of high quality healthcare.
The Code covers the promotion of medicines for prescribing to both health professionals and other relevant decision makers. It also includes requirements for interactions with health professionals. In addition, it sets standards for the provision of information about prescription only medicines to the public and patients, including patient organisations.
The Prescription Medicines Code of Practice Authority (PMCPA) is responsible for administering the ABPI Code of Practice for the pharmaceutical industry at arm's length of the ABPI itself.
Last modified: 20 September 2023
Last reviewed: 20 September 2023