Clinical Trials - A Report From The Ministerial Industry Strategy Group Clinical Research Working Group
Clinical Trials - A Report From The Ministerial Industry Strategy Group Clinical Research Working Group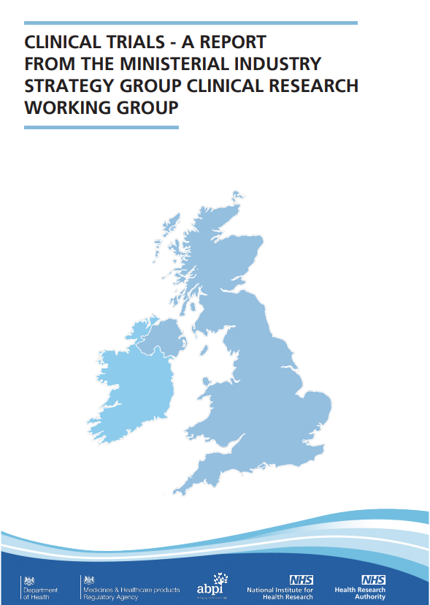 Clinical Research is vital for developing new treatments for patients. It is an area of strategic importance for the UK and this is recognised in the recent Life Science Industrial Strategy.
However, Clinical Research is a complex process; it relies on different organisations working effectively to ensure the clinical research is high quality, ethical and scientifically robust.
This needs to be as effective and efficient as possible in order to attract commercial research to the UK in a globally competitive environment.
Last modified: 20 September 2023
Last reviewed: 20 September 2023