Access and Uptake of Direct Acting Antiviral Medicines
Access and Uptake of Direct Acting Antiviral Medicines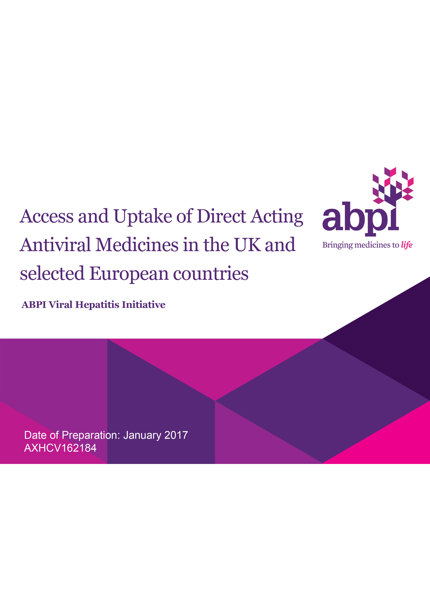 The ABPI Viral Hepatitis Initiative commissioned IMS Health to provide information related to the uptake of Direct Acting Antiviral treatments (DAAs) over the last five years, to June 2016.
The intention is to benchmark the UK – in relation to patient access to these medicines – compared with other European countries. These include the remaining 'EU5' (Germany, Italy, France and Spain) and other selected European countries to provide balance, where reliable and comparable data allows.
For more information, please contact Dr Paul Catchpole, ABPI Director - Value and Access (PCatchpole@abpi.org.uk).
Last modified: 20 September 2023
Last reviewed: 20 September 2023