ABPI Cymru Wales Summer Bulletin 2018
ABPI Cymru Wales Summer Bulletin 2018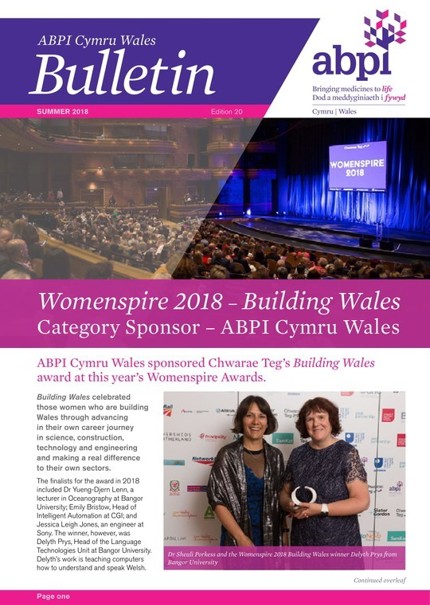 Contents:
Womenspire 2018 – Building Wales Category Sponsor – ABPI Cymru Wales.
Promoting Hepatitis C Awareness in the Welsh Assembly.
Metastatic Breast Cancer (MBC) – Velindre NHS University Trust and Novartis Working Together.
Welcome to the Future of Medicine: VR experience.
NHS Wales Securely Open for Business – the Vault workspace for commercially sensitive information.
Midlands & Wales Advanced Therapy Treatment Centre.
£2.5m to develop new ways to tackle respiratory disease in Wales.
Last modified: 20 September 2023
Last reviewed: 20 September 2023