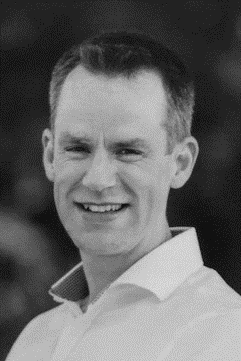 Andrew
Pharmacoepidemiologist
I'm a pharmacoepidemiologist – I apply my knowledge and understanding of the effects of drugs in humans (clinical pharmacology) with my knowledge of epidemiology to answer questions related to who, why, when and where medicines are being used and how their use positively (or negatively) impacts patients. The science of pharmacoepidemiology is very much a multidisciplinary science in that it draws on an in-depth understanding of pharmacology, medicine, biostatistics, epidemiology, and computer programming. Andrew
What do you do?
I'm a pharmacoepidemiologist – I apply my knowledge and understanding of the effects of drugs in humans (clinical pharmacology) with my knowledge of epidemiology to answer questions related to who, why, when and where medicines are being used and how their use positively (or negatively) impacts patients. The science of pharmacoepidemiology is very much a multidisciplinary science in that it draws on an in-depth understanding of pharmacology, medicine, biostatistics, epidemiology, and computer programming.
What does your typical day involve?
Fortunately, because my job is very varied and spans many disciplines, medicines, and disease areas, the only thing which is typical about my day is the amount of time I spend in meetings (around 40 to 50%) and the time I spend hands-on doing the pharmacoepidemiology core scientific work (about 50 to 60%).
Do you work mostly on your own or as part of a team?
At Shionogi we very much believe that the best science happens when we involve those people who have the expertise needed to best answer the specific question in-hand. As such, whilst the actual day-to-day work of a pharmacoepidemiologist will mostly be spent working alone, the strategy and approach to enabling this work will often have been discussed in-depth with small but very dedicated teams.
What is it like socially where you work?
Shionogi is a medium sized company; the benefit of this is that we all know each other well and can form the important working relationships needed to get the best out of ourselves and each other. Shionogi is not like any other place I have worked – it is a very happy and inclusive working environment in which everybody is treated as equals regardless of job title or expertise.
How long have you been in your current role?
I have worked at Shionogi for 12 months.
What qualifications and experience do you have?
My qualifications are in human biology, nutrition, sports science, and epidemiology, for which I have a BSc, MSc, MPhil and PhD. Prior to moving to the pharmaceutical industry, I was an academic researcher at the university of Cambridge with a focus on examining the interplay between modifiable lifestyle factors and the aetiology and consequences of type 2 diabetes and cardiovascular disease.
When and why did you decide on a career in the pharmaceutical industry?
Many people will cite salary as being the reason for their move. For me, however, my decision to leave academia resulted from a realisation that if I truly wanted to help patients to live a healthier and happy life then I would probably be able to have more of an impact if I focused on supporting the development of effective medicines. I really enjoyed my time in academia but to have an impact on other diseases where lifestyle played little or no role, I realised a job in pharma was the right choice for me.
How has your career developed since you left university?
In total I stayed in academia for about 10 years before making the move to pharma 7 years ago. I have been fortunate to have progressed quite rapidly to the position of Senior Director at Shionogi. I strongly believe my background in academia, especially working where I did with such capable and talented colleagues, provided me the important "springboard" I needed when I moved into the pharmaceutical industry. In academia I was very fortunate to have learnt from great colleagues who were world-leaders in their discipline – from them I have matured and learnt much in terms of the science as well as leadership and strategy.
Do you think additional qualifications or experience would be an advantage for someone entering the industry now?
Because pharmacoepidemiology is such a multidisciplinary science, in addition to not being taught as a stand-alone science at undergraduate level (or never used to be), it means that a move into pharmaco-epidemiology is open to many people from a variety of academic backgrounds. As an example, I have worked with brilliant pharmacoepidemiologists who have come from a variety of backgrounds including medicine, computer science, psychology, statistics and nursing (to name just a few!).
What are you most proud of in your career?
My proudest moments have been when I have had the pleasure to meet patients and hear how the medicines I have helped develop have positively impacted their lives or the lives of their loved ones. It is moments like these which make me smile the most and help me realise what a fortunate position I am in to be able to help others in a meaningful way – all the money in the world couldn't match the warmth it brings to one's heart to hear how positively transformative a medicine can be to the patients who need them.
What's the biggest difference between working in academia and the pharmaceutical industry?
I have worked in both medium and large size pharma companies and they have both been very different. My experience in medium sized pharma, especially at Shionogi, is more akin to my experience in academia. At Shionogi the people are incredibly driven, passionate, and scientifically strong - they understand that the best science comes as a result of having a happy and inclusive working environment which allows for innovative ideas without fear of failure – which is exactly how I experienced academia to be. My colleagues, regardless of job title or position, share one common goal and that is to ensure that our medicines are the best they can be for the people who need them; again, this is like my experience in academia but instead of medicines our common goal (in academia) was in ensuring the science was the best it could be.
What one piece of advice would you give to someone seeking a career in the pharmaceutical industry?
I have spoken to many people who didn't feel they had the qualifications to enable them to move into the pharmaceutical industry, especially regarding pharmacoepidemiology. My advice would be to speak to people already in the pharmaceutical industry and if you feel, based on those discussions, that a career in pharma could be for you then don't worry if you don't fit the job description of a certain position perfectly (who does?); speak with the hiring manager and discuss your experience and career aspirations and go for it! If you are passionate then show that passion in the interview – it will take you far!
Last modified: 20 September 2023
Last reviewed: 20 September 2023