Medical writer (freelance)
Medical writer (freelance)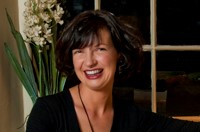 Caroline
Freelance Medical Writer
Good communications skills are a must, and you need to be confident enough to explain your thoughts. Caroline
So, what do you do?
I work freelance for several pharmaceutical companies internationally (either the head office or national offices). I write articles for publication in peer-reviewed medical journals such as The Lancet, based on data provided by pharmaceutical companies that are obtained from clinical trials of their drugs. I also prepare training materials for sales teams and materials for drug companies to present at large medical congresses. I specialise in certain areas of medicine such as nephrology.
What does your typical day involve?
I work from home, and only rarely visit my clients – everything is done via email and phone. I start early (6.00am!) but my day is my own so I can take time out for my children's school events or to exercise. In a typical day, I receive perhaps 20 emails, often giving me comments on work that I have drafted or providing me with more data. I will be in contact with a freelance designer who draws up graphs and prepares slides for me, and with a proof-reader who checks everything I write for mistakes. I might also be sending out one or two invoices, or chasing clients for decisions or feedback on materials.  I finish at 5.15 and only very rarely work evenings or weekends.
Do you work mostly on your own or as part of team?
On my own, at home. This suits me, but many medical writers work for a medical communications agency as part of a team. Generally, you would need to gain that experience before working on your own. In agencies it is usually a very friendly atmosphere, with other people who have similar experience to you.
How long have you been in your current role?
12 years.
What qualifications and experience do you have?
I have a BSc in Pharmacology. Most medical writers have a BSc in a biological science, or a medical qualification.
When and why did you decide on a career in the Pharmaceutical Industry?
I worked in mainstream medical publishing for a year after graduating, but found it rather slow. I preferred working in medical communications agencies that undertake campaigns and projects on behalf of pharmaceutical companies. It is more exciting (and better paid!).
How has your career developed since you left university?
I worked in various communications agencies in London and Oxford for 10 years, as an account handler and writer. When I had my second child, it was too difficult to travel to work so I went freelance. By then, I had a lot of contacts and experience so I could get work on a freelance basis and I had the confidence to branch out on my own.
Do you think additional qualifications or experience would be an advantage for someone entering the industry now? What might be valuable?
You would almost certainly need a good BSc qualification or a medical degree.  Some medical writers have a PhD, but that is not essential. Good communications skills are a must, and you need to confident enough to explain your thoughts.
It would be helpful to learn as much as you can about medical statistics while you are an undergraduate, or even do an MSc in statistics, but again that is not essential.
What are you most proud of in your career? 
Making a success of my freelance business.
What possibilities are there for your career in the future? 
I will carry on doing my current job for a few more years, then I plan to retire. For someone else, it would be possible to move back into an agency as a writer. Some writers also move 'in-house' i.e. to be employed by a pharmaceutical company full-time.
What do you think are the most important skills for someone in your role to have?
Good communication skills and a logical brain. The ability to work fast is also important.
What one piece of advice would you give to someone seeking a career in the pharmaceutical industry?
It may be hard to get your first job, but there are many, many companies to target so keep trying. Once you have your first job, it gets easier to move within the industry. It could be excellent experience to take a sales role with a pharmaceutical experience as a first step.
Last modified: 20 September 2023
Last reviewed: 20 September 2023