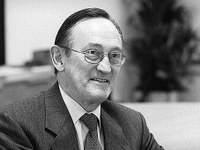 Steve
Non Executive Director
I have had a wide ranging commercial career in the pharmaceutical industry. Steve
What do you do?
I am a Non Executive Director of six companies and Chairman of two of these companies.
What does your typical day involve?
I am often out of the office attending or chairing Board meetings and other company functions.  Much of my time is spent on the phone and exchanging many emails to keep up with the six companies.  Also I do quite a lot of reading (electronically) to keep up with technology.
How has your career developed since you entered the industry?
I have had a wide ranging commercial career in the pharmaceutical industry. I joined as a new graduate and my career developed through the following roles: hospital rep., hospital regional manager, national hospital sales manager, product manager, marketing director, general manager and, finally, executive director.
What qualifications and experience did you have when you entered the industry?
I have a BPharm degree from London University (Chelsea School of Pharmacy). This would still be an appropriate qualification for the career path I took.
Why did you decide on a career in the pharmaceutical industry?
During the second year of my degree course I realised that spending all day inside four walls of pharmacy was not for me.
What are you most proud of in your career? 
My proudest moment was launching the first new anti epileptic in 10 years (Epilim).
What do you think are the most important skills for someone in your role to have?
Good interpersonal skills, good listener/counsellor, ability to be hands-off, but hands-on when necessary.
What one piece of advice would you give to someone seeking a career in the pharmaceutical industry?
Try to choose a company that is able to give you the best start in your chosen career path.
Last modified: 20 September 2023
Last reviewed: 20 September 2023