ABPI Cymru Wales Autumn Bulletin 2018
ABPI Cymru Wales Autumn Bulletin 2018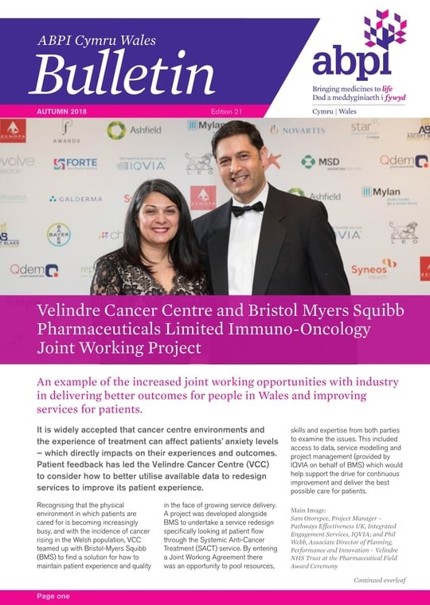 Contents:
Velindre Cancer Centre and Bristol Myers Squibb Pharmaceuticals Limited Immuno-Oncology Joint Working Project.
Superbugs: the end of modern medicine as we know it?
The Welsh NHS Confederation NHS@70 – supporting celebrations at the Senedd.
Science in a Box.
Janssen working in partnership with Welsh Government and NHS Wales to improve outcomes for patients.
From Molecule to Medicine.
Pharmaceutical industry and NHS working together to transform patient care – the priority for the new ABPI President.
Medicines Knowledge Base – joint event on Brexit with the Welsh NHS Confederation.
Last modified: 20 September 2023
Last reviewed: 20 September 2023